Splendours of Sicily - Wine, Food and Culture
September 2018 IN PLANNING

Email steve@stevethurlow.com for information.
Below you will see details on the trip to Sicily in 2016. Another trip is planned for September 2018 which will follow a similar plan. The tour to Sicily was our first trip conceived in 2003 and run many time since then. It is our most popular, least expensive and a great introduction to the Wine for Life tours. If you are considering joining this planned tour then send an email to be added to the trip priority list to receive updates as planning progresses and to have priority booking once the trip is announced.
Imagine being in the vineyards of Sicily. With its splendid climate, magnificent ancient treasures and great beauty, Sicily is truly a feast for the senses. Join wine expert and educator Steve Thurlow as he leads an 12 day excursion of discovery and enjoyment.
Visit wineries, see some of the world's best ancient Greek ruins, learn how to cook Sicilian style, dine in splendid traditional settings at wineries with their owners and winemakers, bathe in the warm Mediterranean and soak up the warm early-summer sunshine.
Experience Mount Etna, Europe's largest active volcano, wander in streets little changed since mediaeval times and shop in traditional markets for the freshest produce.
In September each year, after summer departs in Toronto, there is plenty of warm sunshine in Sicily; daily highs of 25-27°C and lows of 16-18°C.
Wine for Life presents an accompanied wine, food and cultural visit to Sicily. We will explore the leading vineyards and wineries and be introduced to Sicilian cuisine under the attention of one of Sicily's master chefs.
As well as tasting and dining at all the major wineries we will find time to visit many of the major Greek and Roman sites. Staying in three luxury beach hotels near Marsala, Agrigento and Taormina, the visit will culminate with (safety permitting) a visit to fiery Mount Etna.
If all this sounds like too hectic a pace, don't worry. There will be time for relaxing by the pool in the warm sunshine and wandering around some of the beautiful mediaeval towns and villages that lie along the southern shore of this golden isle.
This was the first tour created by Steve Thurlow in 2003. It remains the most popular and the least expensive due to the generous hospitality offered by the winery hosts and the low season rates at the hotels.
If you are interested in joining this tour....
Email: Steve Thurlow steve@stevethurlow.com
The price for the all-inclusive 12 day trip in 2016 was $3895 per person. Single supplement on request.
A non-refundable deposit of C$500 per guest is required to secure a place on this tour. Final payment for the trip is required 120 days prior to departure. Guests are advised to take trip cancellation insurance, which we are happy to provide. Please request a quotation when registering for the trip.
The trip price assumes double occupancy in twin/double rooms and includes all land transportation, hotels, breakfasts, visits and tastings, a half day in Sicilian cooking school and 14 meals with wines all led by Steve Thurlow.
Guests are required to make their own travel arrangements to Palermo and home from Catania. There are many ways of flying to Sicily from North America. Air Canada currently flies direct to Rome so flights can be booked using Aeroplan points which may be of interest to some.
Click here to see photos of previous Sicily Wine Tours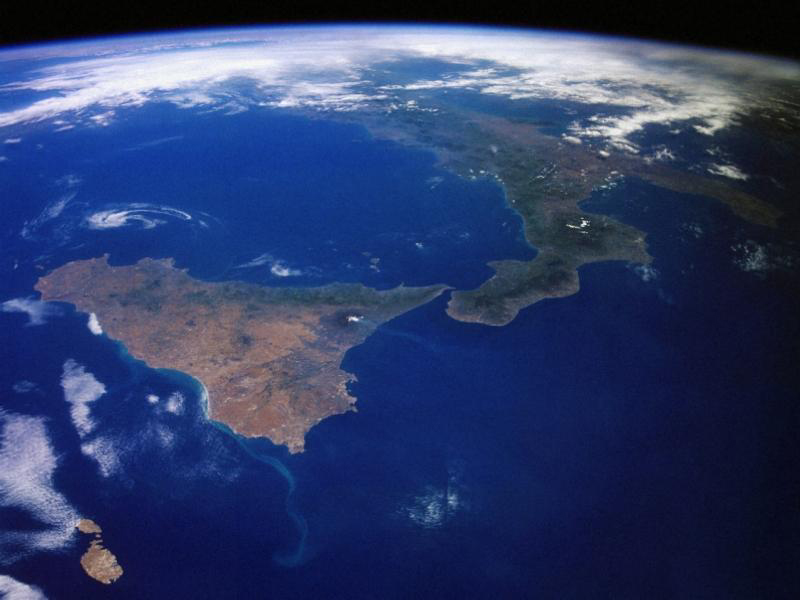 (Included meals: B= Breakfast L= Lunch D= Dinner)
Day 1: Tuesday
The group meets in Palermo at the Hotel Principe di Villafranca. No activities are arranged during the day to allow time to recover from the journey and to visit Palermo individually.
Those wishing to see more of Palermo should consider arriving a day or two earlier.
There will be group dinner in Palermo. (D)
Day 2: Monreale and Marsala

We checkout the hotel after breakfast and leave for Monreale; a town in the southern suburbs of Palermo.
In the historic centre you will discover the Byzantine beauty, Norman splendour and Arab symmetry of Monreale's medieval cathedral as well as finding a bite to eat, as we wander the narrow streets.
By mid-afternoon we will be on our way to Marsala which is about 90 minutes away.
Our home for the next four nights will be Grand Palace Hotel close to Marsala where we should arrive in time for swim in the sea or the pool before dinner.
After a chance to settle in we meet for a relaxing dinner served poolside. [Weather permitting]
A selection of Sicilian wines will be served with a menu designed to show off the diversity and richness of Sicilian cuisine in the company of some of your winery hosts during the trip. (D)
Day 3: Marsala


After breakfast, the morning will be filled with a cooking class. Assist with the preparation of today's lunch at the hotel under the expert guidance of chef Giuseppe (Joe) and his team.
Learn about the range of fresh produce, herbs, fish, meat, vegetables and fruits that are available.
After lunch the afternoon will be free for relaxing at the hotel.
Late afternoon we depart for a visit to a nearby winery Donnafugata including dinner in the splendid barrel hall. (B,L,D)
Day 4: Marsala

Up early this morning to visit and see the produce in local markets and to visit the town of Marsala.
We will stay in Marsala for sightseeing and shopping until lunchtime. Lunch will be at the Osteria del Mare restaurant at Delfino Beach. After lunch the afternoon will be free for relaxing at the hotel.
Early evening we will depart by coach for a winery visit, tasting and dinner at Carlo Pellegrino winery in nearby Marsala. (B,L,D)
Day 5: Erice and Trapani

After breakfast we depart for Segesta to visit the impressive Doric Temple, left virtually intact and situated on a windswept hill overlooking the valley.
Then onto Rapitala winery for a tasting and lunch. After lunch we visit the mediaeval mountain top village of Erice and then descend to the sea salt pans near Trapani to view the sun setting over the sea.
Then on to Marsala to visit the town for a slice of pizza before returning to the hotel. (B,L)
Day 6: Menfi and Agrigento

After breakfast we check out of our Marsala hotel and depart to visit the Planeta winery near Menfi. Here our visit is normally guided by Alessio Planeta who founded the winery in the 1990's.
Alessio will usually join us for lunch.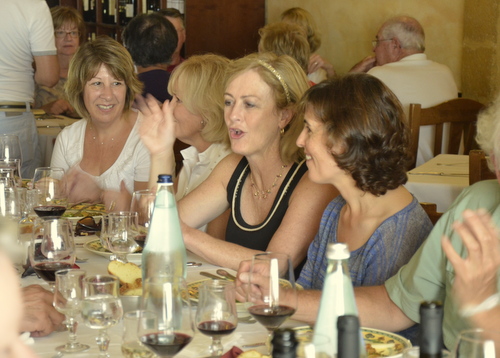 We then depart for Agrigento where we stay overnight at Dioscuri Bay Palace hotel on the beach in San Leone a suburb of Agrigento.
Evening is free to visit the area on foot or relax at the hotel. (B,L)
Day 7: Agrigento
After a buffet breakfast we depart for a visit to the Morgante winery which lies in the hills to the north of the city. The tasting and tour that will include (weather permitting) a vineyard visit accompanied by Carmelo Morgante.
After the visit we return to Agrigento for lunch at a restaurant overlooking the temples with a menu matched to the wines of Morgante.
After lunch we return for a relaxing afternoon at the hotel. Evening will be free. (B,L)
Day 8: Agrigento
This is a day for relaxing at the hotel. Maybe visiting the ancient city of Agrigento for shopping or spending time on the beach near the hotel. In the morning there will be an optional visit to a local olive oil producer, Olio Taibi. Here Gerlando will show us how olives are harvested before sampling really fresh olive oil.
In the cool of the evening, there will be an organized tour of some of the world's best-preserved Greek ruins in the Valley of the Temples.
Our guide Claudio has been leading our tour groups since 2003. He is very knowledgeable and entertaining and always gets rave reviews.
The tour lasts about 2 hours. It finishes just as the sun in setting.
Dinner will be served at the hotel. (B,D)

Day 9: Butera and Piazza Amerina
After breakfast we check out our hotel and depart for a spectacular drive seeing more evidence of the ancient Greek civilization that flourished in this region and the extensive vineyards of dessert grapes. We then visit the splendid new winery constructed by Zonin at Fuedi di Butera (Gela).
After a tasting and lunch at the winery we depart for Piazza Amerina and visit the world famous Villa Romana del Casale famed for its well preserved mosaics.
We then head east towards towering Etna. Along the way enjoy a panoramic tour of Catania and views of Europe's largest active volcano.
We arrive late afternoon at our hotel on the beach below Taormina. We have dinner at the Hilton Giardini Nazos . This hotel will be our base for the next three nights. (B,L,D)
Day 10: Mount Etna
After a buffet breakfast, weather and safety permitting, we drive up to Mount Etna. Reaching a height of over 3200m, it is the highest active volcano of Europe.
You will see the vineyards that cling to the black volcanic ash slopes. We will visit Tenuta Scilio for lunch and tasting before returning to the hotel.
The rest of the afternoon and the evening will be free for relaxing on the beach or at the pool and wandering the streets of this beautiful seaside town and finding a spot for some dinner among the many restaurants that line the beach. (B,L)
Day 11: Taormina

On this, our last day, we will visit Taormina with its Greek Theatre and enjoying some time at leisure for shopping or simply strolling the historic, narrow streets, maybe picking up souvenirs, or relaxing by the pool or on the beach.
Our closing group dinner at the hotel will bring our trip to a conclusion with a reprise of the best wines found during our travels. (B,D)
Day 12: Catania Saturday
"Arriverderci!" The group disperses from the hotel after breakfast.


N
ational Post Travel

"A small taste of Sicily"

by John Karastamatis
Download PDF
version of article
Conditions
The above itinerary is as planned. However we reserve the right to make adjustments depending upon weather and other constraints, to substitute visits to alternative wineries and to arrange accommodation at similar standard hotels in the resorts mentioned. Prices are for double occupancy in twin and double rooms (single supplement available on request). Hotels subject to availability.
In accordance with the Ontario Industry Travel Act, below is the registered name, address and registration number of the provider of the travel services:
UNIGLOBE Enterprise Travel
34 Britain Street, Suite 200
Toronto, Ontario
M5A 1R6
Agent: Steve Thurlow
TICO Registration Number: 1810380